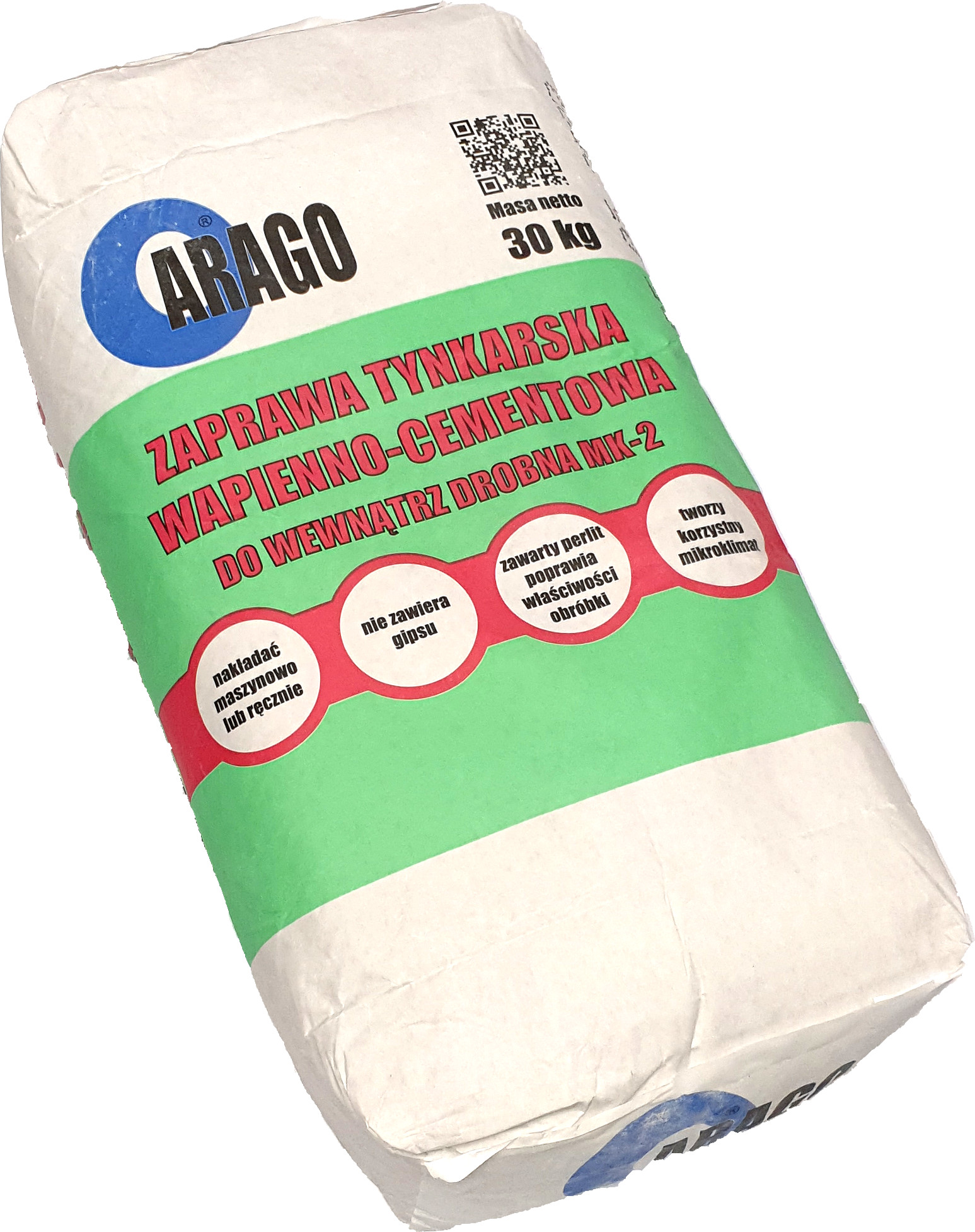 Sucho mieszana drobnoziarnista zaprawa tynkarska na bazie wodorotlenku wapnia, cementu portlandzkiego, piasku naturalnego oraz dodatków uplastyczniających i polepszających wyrób. Zawiera lekkie kruszywo perlitowe poprawiające właściwości obróbki tynku.
Zaprawa ta jest alternatywą dla wszystkich zapraw zawierających gips. Roztarta daje przyjemną białą powierzchnię. Produkowana jest z surowców naturalnych i z tego względu stwarza dobre warunki klimatyczne mieszkania. Przeznaczona do stosowania na ściany wewnętrzne i stropy. Do użycia na miękkich i silnie porowatych podłożach.
The mortar is intended for manual and machine application.
---
The product complies with the 998-1:2010 standard
Mixing proportions: 0.23 - 0.26 l water / 1 kg mortar
Apply in temperature between +5 ° C and + 25 ° C
Recommended plaster thickness: 5-15 mm
Plaster consumption: 12,5 kg / m2 / cm
Density: 1400 -1450 kg/m3
Compressive strength: category CS II
Adhesion and crack model symbol:> = 0.3 N / mm2 - FP: B
Water absorption due to capillary action: category W0
Heat transfer coefficient <= 0.47 W / m K
Reaction to fire: Class A1
---