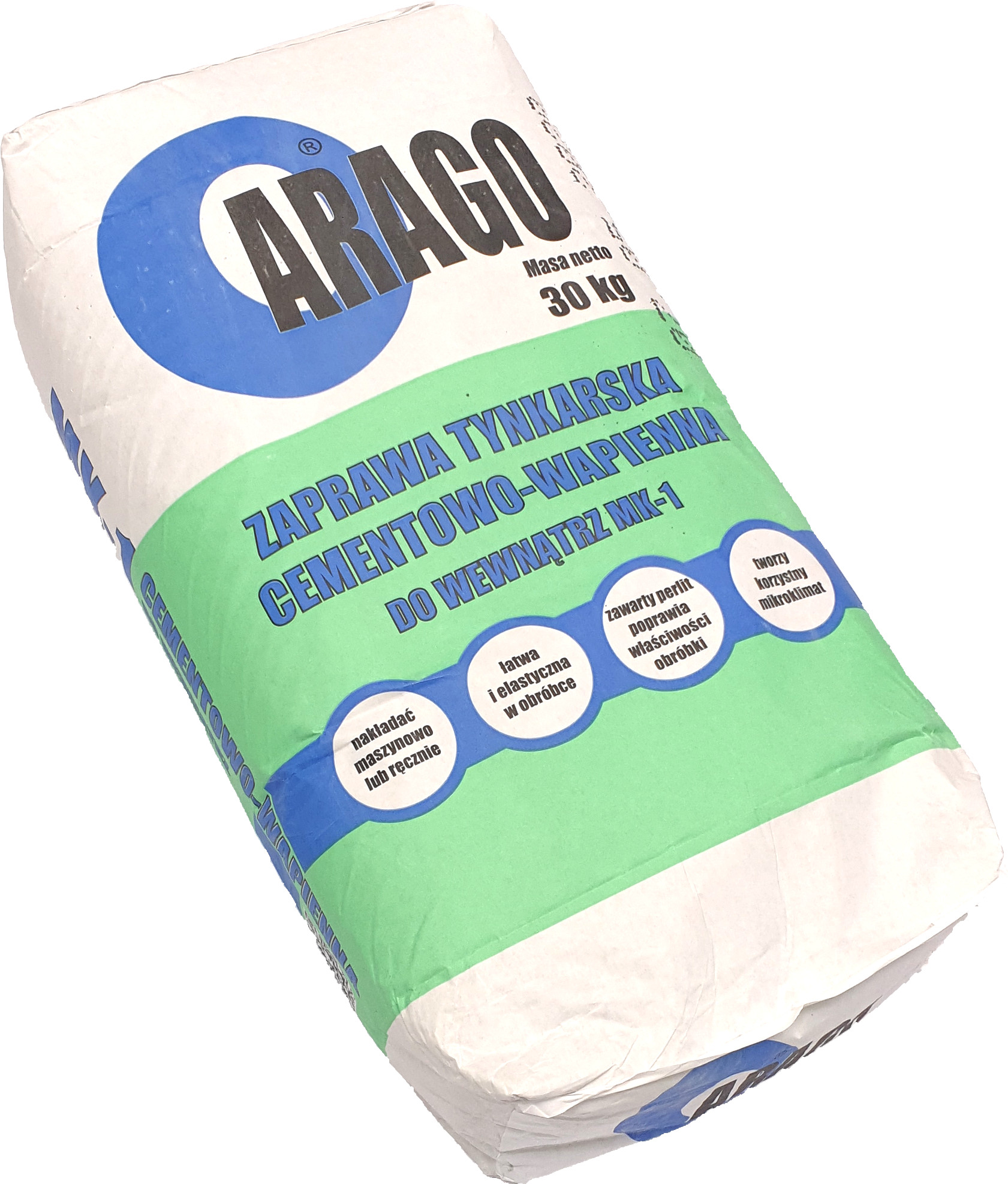 Cement-lime render for manual or machine application in internal areas, including commercial wet-rooms, rubbed surface finish. Grain size 0,8 mm.
Recommended as undercoat plaster for tiles and fine plasters plasters.
Contains lightweight pearlite aggregate that improves plaster processing properties. The mortar is intended for two-layer plastering works inside buildings (also ceilings). For use on soft and highly porous substrates such as porous brick, porous block, cellular concrete, shuttering concrete, sandstone and as a primer plaster for decorative plasters and paints or as repair plaster.
The mortar is intended for manual and machine application.
---
The product complies with the 998-1 standard
Mixing proportions: 0.23 - 0.24 l water / 1 kg mortar
Apply in temperature between +5 ° C and + 25 ° C
Minimum plaster thickness: 10 mm
Plaster consumption: 14 kg / m2 / cm
Density: 1300 -1350 kg/m3
Reaction to fire: Class A1
Compressive strength: category CS II
Heat transfer coefficient <= 0.47 W / m K
Adhesion and crack model symbol:> = 0.3 N / mm2 - FP: B
Water absorption due to capillary action: category W0
---